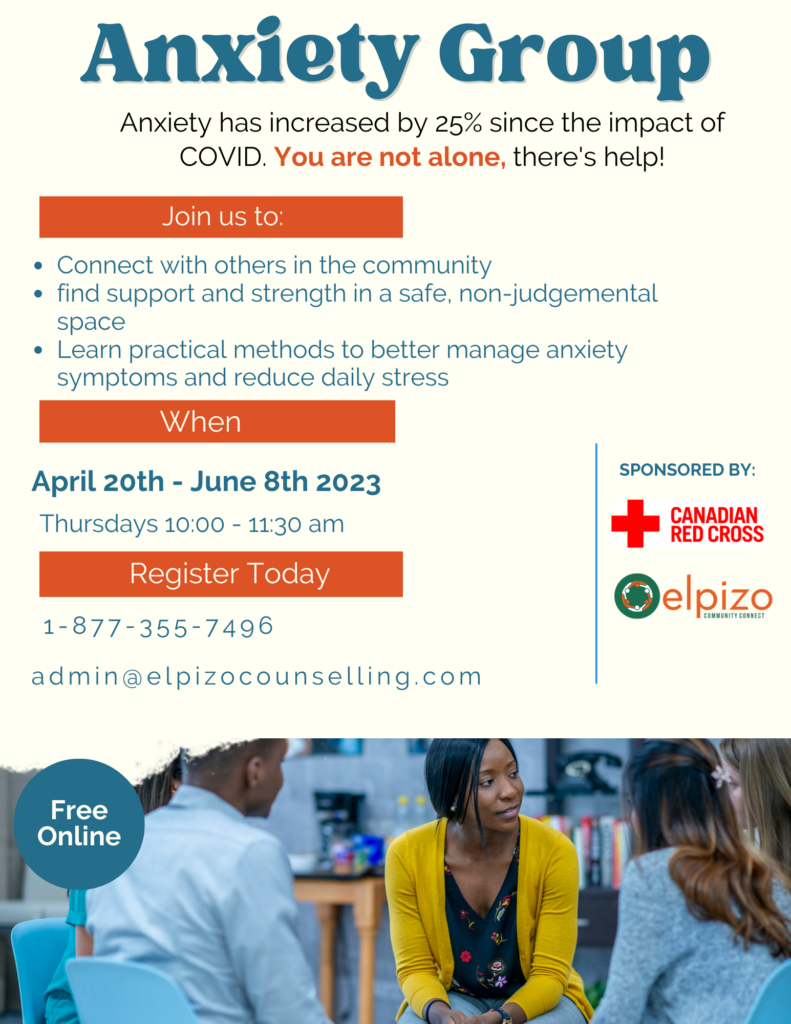 FREE Online Support Group
Anxiety - Online Support Group
Anxiety has increased by 25% since the impact of COVID. You are not alone, there's help!
Join us to:
Connect with others in the community
find support and strength in a safe, non-judgemental space
Learn practical methods to better manage anxiety symptoms and reduce daily stress
Dates & Times
Thursdays, April 20th – June 8th, 2023
10:00 a.m. to 11:30 a.m.
Location
Online
Register Now
Call: (877) 335-7496
Email: admin@elpizocounselling.com