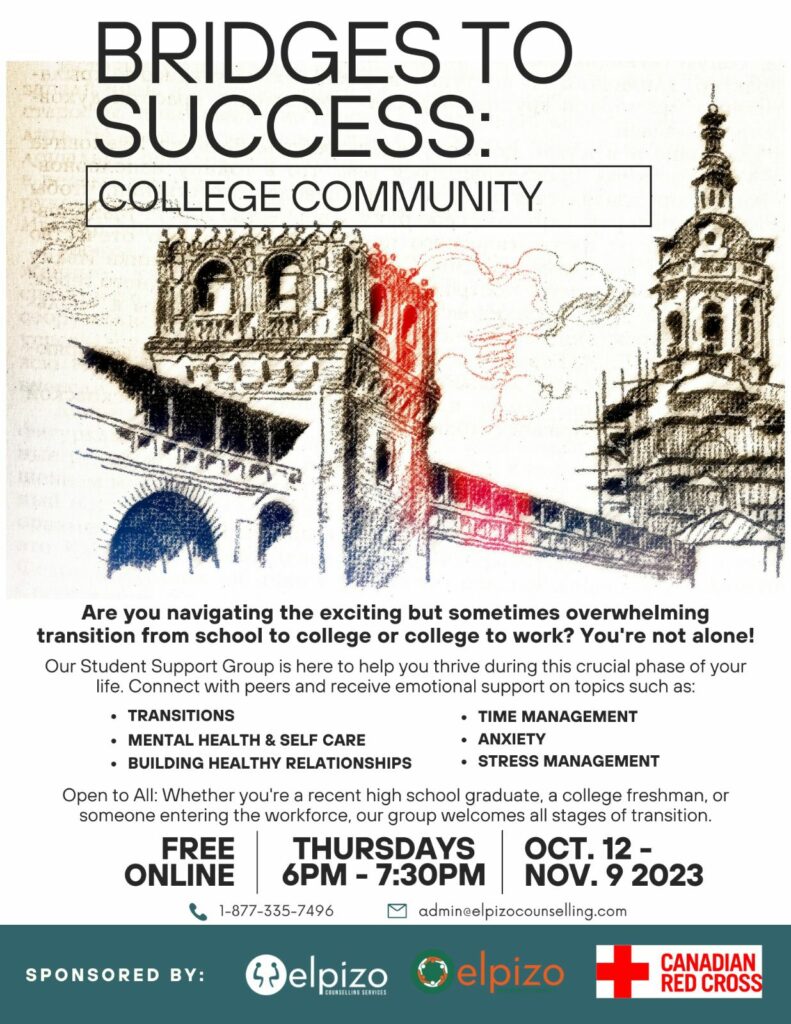 FREE Online Student Support Group
College Community
Are you navigating the exciting but sometimes overwhelming transition from school to college or college to work? You're not alone!
Our Student Support Group is here to help you thrive during the crucial phase of your life. Connect with piers and receive emotional support on  topics such as:
Transitions
Mental health & self care
Building healthy relationships
Time management
Anxiety
Stress management
Open to All: Whether you're a recent high school graduate, a college freshman, or someone entering the workforce, our group welcomes all stages of transition.
Dates & Times
Thursdays, October 12th to November 9th, 2023
6:00 p.m. to 7:30 p.m.
Location
Online