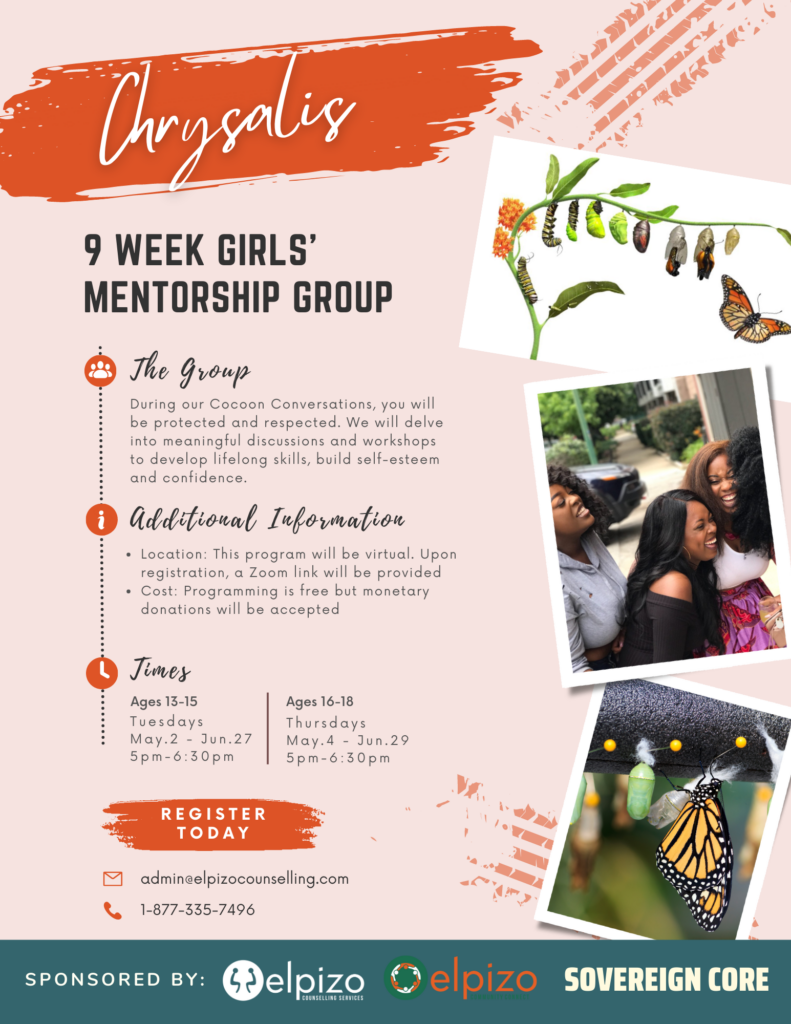 Chrysalis - 9 Week Girls' Mentorship Group
The Group
During our Cocoon Conversations, you will be protected and respected. We will delve into meaningful discussions and workshops to develop lifelong skills, build self-esteem and confidence.
Dates & Times
Ages 13-15
Tuesdays, May 2 – June 27, 2023
5:00 p.m. to 6:30 p.m.
Ages 16-18
Thursdays, May 4 – June 29, 2023
5:00 p.m. to 6:30 p.m.
Location
This program will be virtual. Upon registration, a Zoom link will be provided.
Cost
Programming is free but monetary donations will be accepted.
Register Now
Call: (877) 335-7496
Email: admin@elpizocounselling.com