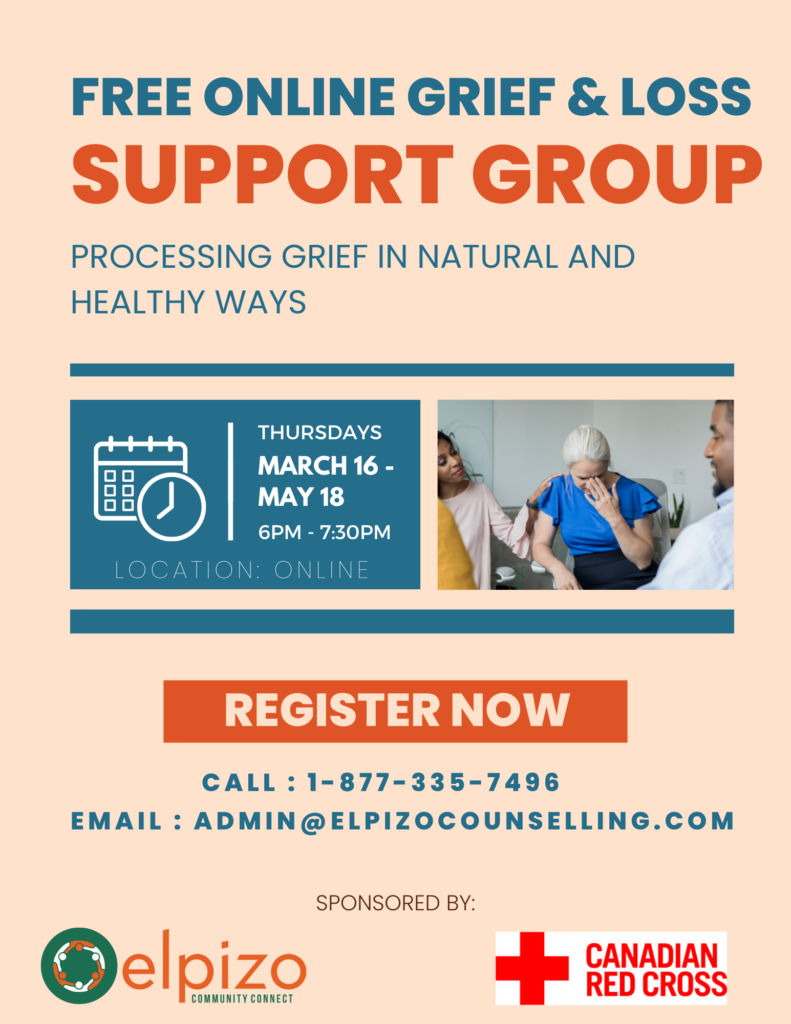 FREE Online Support Group
Grief and Loss - Online Support Group
How are you getting by?
Experiencing grief can be a whirlwind and we don't always take time to fully process our emotions. Join our weekly online support groups providing individuals with a safe space to process and receive support in coping with loss.
Dates & Times
Thursdays, March 16 – May 18, 2023
6:00 p.m. to 7:30 p.m.
Location
Online
Register Now
Call: (877) 335-7496
Email: admin@elpizocounselling.com