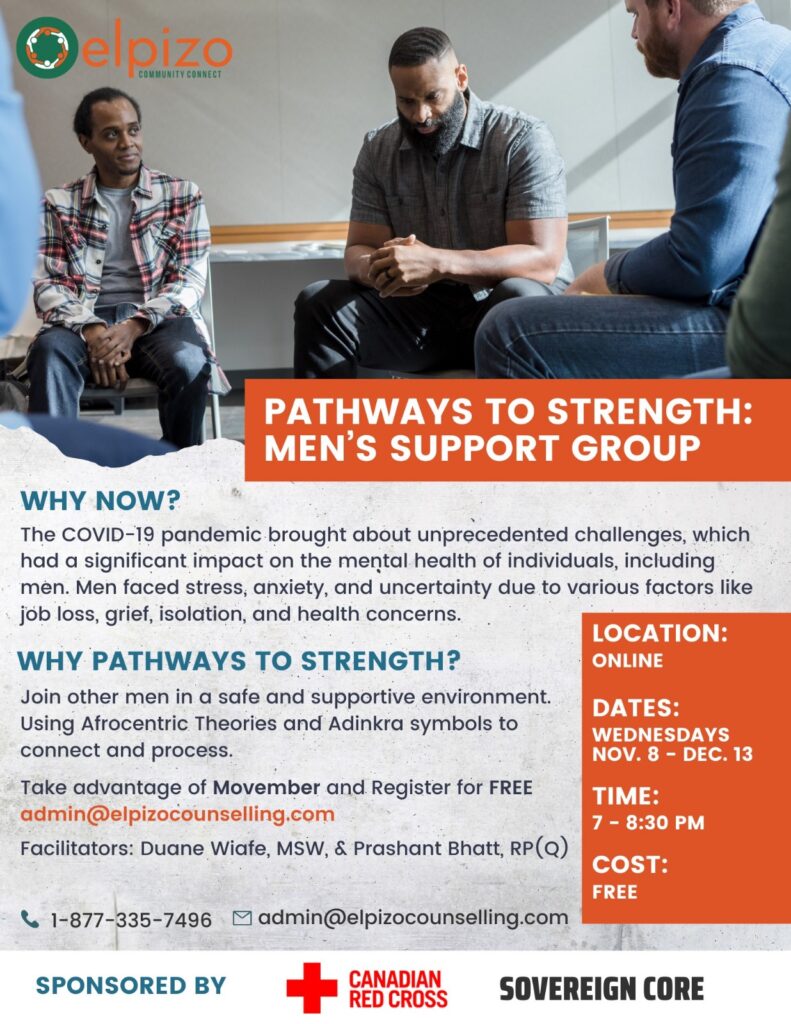 Pathways to Strength: Men's Support Group
Why Now?
The COVID-19 pandemic brought about unprecedented challenges, which had a significant impact on the mental health of individuals, including men Men faced stress, anxiety, and uncertainty due to various factors like job loss, grief, isolation, and health concerns.
Why Pathways to strength?
Join other men in a safe and supportive environment. Using Afrocentric Theories and Adinkra symbols to connect and process.
Take advantage of Movember and Register for FREE.
Dates & Times
Wednesdays
November 8th to December 13th
7:00 – 8:30 PM
Cost
Free