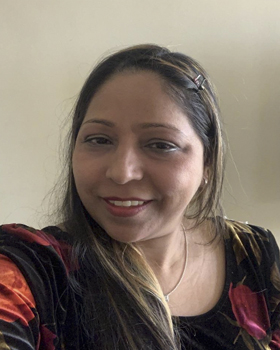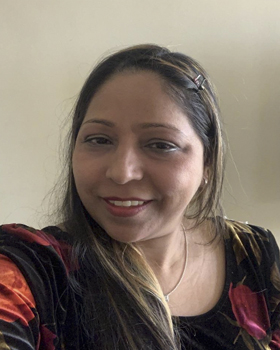 MA, Registered Psychotherapist (Qualifying)
Office: Virtual and In-Person
Languages: English, Hindi/Urdu
Client Population: Children, Women and Couples
Focus: ADHD, Behavioral challenges, School issues, Mood disorders, PTSD, Trauma, Parenting, Reunification
As a counsellor, I take pleasure in supporting people in their healing journey and successes by utilizing their unique strengths to promote empowerment and recovery. I use a client-centred approach and creating a welcoming atmosphere free from bias. I work with clients to help them achieve their objectives, together, we can strengthen your capacity to envision and design a happy future.
My areas of focus include depression, anxiety, trauma, relationship conflict, or other comparable problems. I work with people who want to solve their problems and reclaim their happiness, including women, children, and couples. You might discover that you're enthusiastic about what lies ahead once you've been able to overcome what's been keeping you back. You might feel more self-assured and even start to appreciate your relationships once more!
I employ techniques like Cognitive Behavioral Therapy (CBT), Rapid Resolution Therapy (RRT), and Dialectical Behavioral Therapy (DBT) depending on your needs. You can better start to see life differently and deal more effectively with new knowledge and ways of thinking.
I'm here to assist, whether you're a couple in pain, or an individual who wants to find happiness once more. We'll create a plan for getting you where you want to be and start from wherever you are.