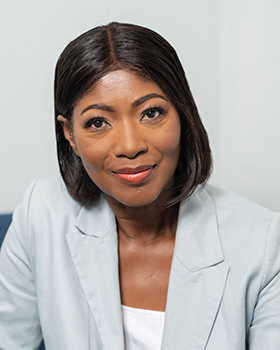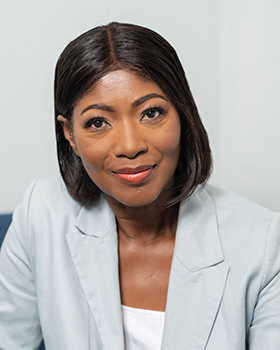 M.Sc - Counselling Studies
Registered Psychotherapist & Traumatologist
Focus: Client Care. I am dedicated to consulting with you to ensure you are paired with the best fit therapist.
I manage and supervise our therapists so they can offer you the best possible care.
"Find a job you enjoy doing, and you will never have to work a day in your life."
-Mark Twain
I can confidently say that I do what I do because it's not "work", it's a privilege and an honor that I can hold a safe space and provide a non-judgmental ear for you when you call. After years of seeing clients, teaching counselling skills and supervising therapists, I have taken on the important role of consulting with you to ensure you are best matched with one of our therapists who aligns to meet your therapeutic needs.
With my 23 years of diverse experience and expertise in a plethora of challenging issues brought to therapy; I will listen, explore, discuss, answer your questions, in assisting to alleviate the nerves that comes with seeking therapy.
I am trained and qualified in various modalities and interventions including but not limited to Cognitive Processing Therapy (CPT), Prolonged Exposure (PE), Narrative Exposure Therapy (NET), Imagery Rescripting and Reprocessing Therapy (IRRT) Dialectical Behavioral Therapy (DBT), Solution Focused Therapy (SFT), Mindfulness, Rapid Resolution Therapy (RRT), Multi-Modal Therapy (MMT), Well Formed Outcome, Prepare Enrich, Gottman, and many others as an integrative therapist, who believes each person is unique and therefore important to ensure treatment is relevant and appropriate for them.
As a Trauma Specialist I work with individuals that have experienced childhood trauma, emotional deprivation, abuse, PTSD, simple and complex traumas. Additionally, my other area of expertise is working with couples to thrive and excel in their relationship. I cherish the opportunity to assist anyone through providing genuine, empathetic, and caring support whilst gently challenging clients to having a new way of thinking that will be to their best advantage.
When not working, I love to travel and exploring new adventures with my husband of 30 years, spending time with my family and friends, or curled up in bed watching Hallmark or reading a good book.